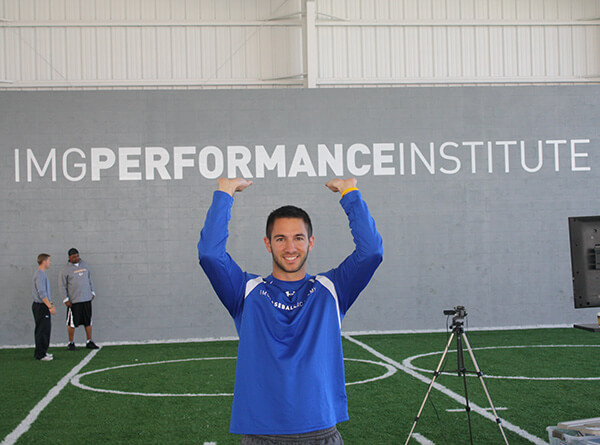 The Master of Science in Sport Management is designed by UF's top faculty to reflect the latest advances in the sport industry, presenting an equally theoretical and practical approach to skills and knowledge critical to success in the industry.
The program is a perfect fit for those looking to have an impact on the behind-the-scenes facets of sport. You'll learn the essential administrative functions that keep athletes on the field, such as sports analytics, facility operations, and guest relations. You'll also have the option to add expertise specific to your area of interest with a choice of four management specializations and two graduate certificates.
If you're interested in pursuing leadership opportunities and getting to the top of the field – whether in the collegiate, professional, or amateur arena – the program can help you reach your professional and academic goals. Graduates of the program can go on to explore a number of specialized career opportunities and leadership positions within sport organizations, including:
Sports administration (varying levels)
Sales and marketing coordinator
Financial / contract analyst
Facility operations manager
Game day coordinator
Event coordinator
Guest relations manager
Athlete performance training and development specialist
Sports agent
Compliance officer

The Athlete Development specialization qualifies students to pursue certification through the Professional Association of Athlete Development Specialists (PAADS).
Some merit-based scholarships may be available. All applicants will be considered at the time of admission and needn't apply separately.
The sports industry is expected to grow to $83.1 billion by 2023 (Statista). Now is an excellent time to upgrade your skills and pursue the sport management career that's right for you. University of Florida offers four specializations and two graduate certificates that let you take the courses most relevant to your professional goals.
---
Specializations
Athlete Development
Understand the physiological and psychological impacts of being an athlete in order to help athletes reach peak performance on and off the field. This specialization prepares you for optional certification through the Professional Association of Athlete Development Specialists (PAADS). Download Brochure
High Performance Coaching
Learn to effectively evaluate performance and create training programs that get the very best from your athletes at the high school collegiate or professional level. This specialization is ideal for those interested in managerial coaching positions or a career in athletic administration. Download Brochure
Sport Law
Gain advanced knowledge of the legal principles that govern the sport industry, including the laws that affect players and sport businesses. Faculty in UF's esteemed Levin College of Law teach many of the courses in this specialization. Download Brochure
Director of Racquet Sports
Combines an in-depth knowledge of the racquet sports industry with the essential leadership, finance, communication, marketing, and event management skills needed to run and grow programs. This specialization prepares you to become a certified Director of Racquet Sports through the United States Professional Tennis Association and Professional Tennis Registry. Download Brochure
Certificates
Graduate Certificate in Sport Event Management
Explore the complex details and management challenges that go into running successful events at all scales—from 5k races to the Olympic Games. Build the skills needed to deliver results for organizing committees, sport national governing bodies, and sport commissions. Download Brochure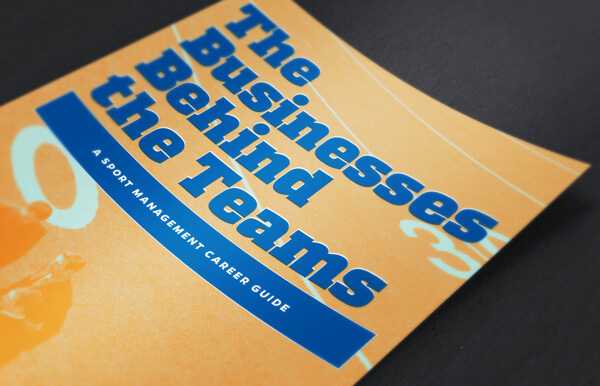 Free Sport Management Career Guide
The University of Florida is proud to offer the ultimate resource for those interested in the sport management industry. The guide includes tips for getting a running start in the field, salary information, job descriptions and career growth options for more than 20 roles across five major disciplines of sport management, including:
Facilities, event and program management
Sport marketing, sales and promotion
Representation and athlete development
Sport organization finance and management
Sport law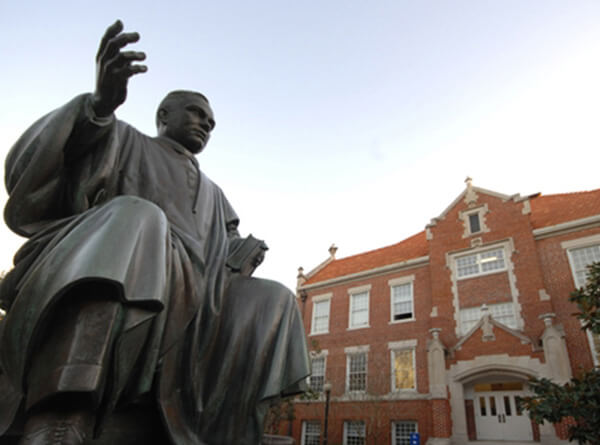 About the Department of Sport Management
In the Department of Sport Management (SPM), we study the impact of professional and amateur sports on the personal, social, economic, environmental, and resource infrastructures of society.
Our goal is to improve quality of life by increasing the value and benefits of sports to individuals, communities, and industry. Our leading-edge research, expert faculty, and motivated students are advancing the science of sport.
---
About the University of Florida
The University of Florida nurtures young people from diverse backgrounds to address the needs of modern society while sustaining community resources through its mission of service, research and teaching. We are proud to be an academic and athletic powerhouse.
Academic Achievements
Best Colleges Best Online Master's in Sport Management: No. 1
Sports Management Degree Guide Best Online Master's in Sports Management: No. 21
Online Masters Best Online Masters in Coaching Programs: No. 2
Online Masters Best Online Masters in Sport Management: No. 2
U.S. News & World Report Top Public Universities: No. 5
U.S. News & World Report Best Colleges for Veterans: No. 10
U.S. News & World Report Most Innovative Schools: No. 29
U.S. News & World Report National Universities: No. 28
Kiplinger's Best Values in Public Colleges: No. 2
Fiske Guide to Colleges list of Best Buys Among Publics: No. 2
Guide to Online Schools Best Online Colleges for Value: No. 2
Best Value Schools Best Online Master's in Coaching: No. 15
Athletic Achievements
Earned 262 national titles across all sports, with 193 national champion student-athletes
Won the SEC All-Sports Trophy for 12 years in a row
Sent athletes to 12 separate Olympiads since 1968, earning 45 gold, 23 silver, and 23 bronze medals
Supported four Gators being selected to the Google Cloud Academic All-American Hall of Fame, the second best total in the nation
The only SEC school to place 100 or more student-athletes in the SEC Academic Honor Roll each of the last 15 years